SonicScrubber™ Builds On Social Media Success With Rebrand & Range Expansion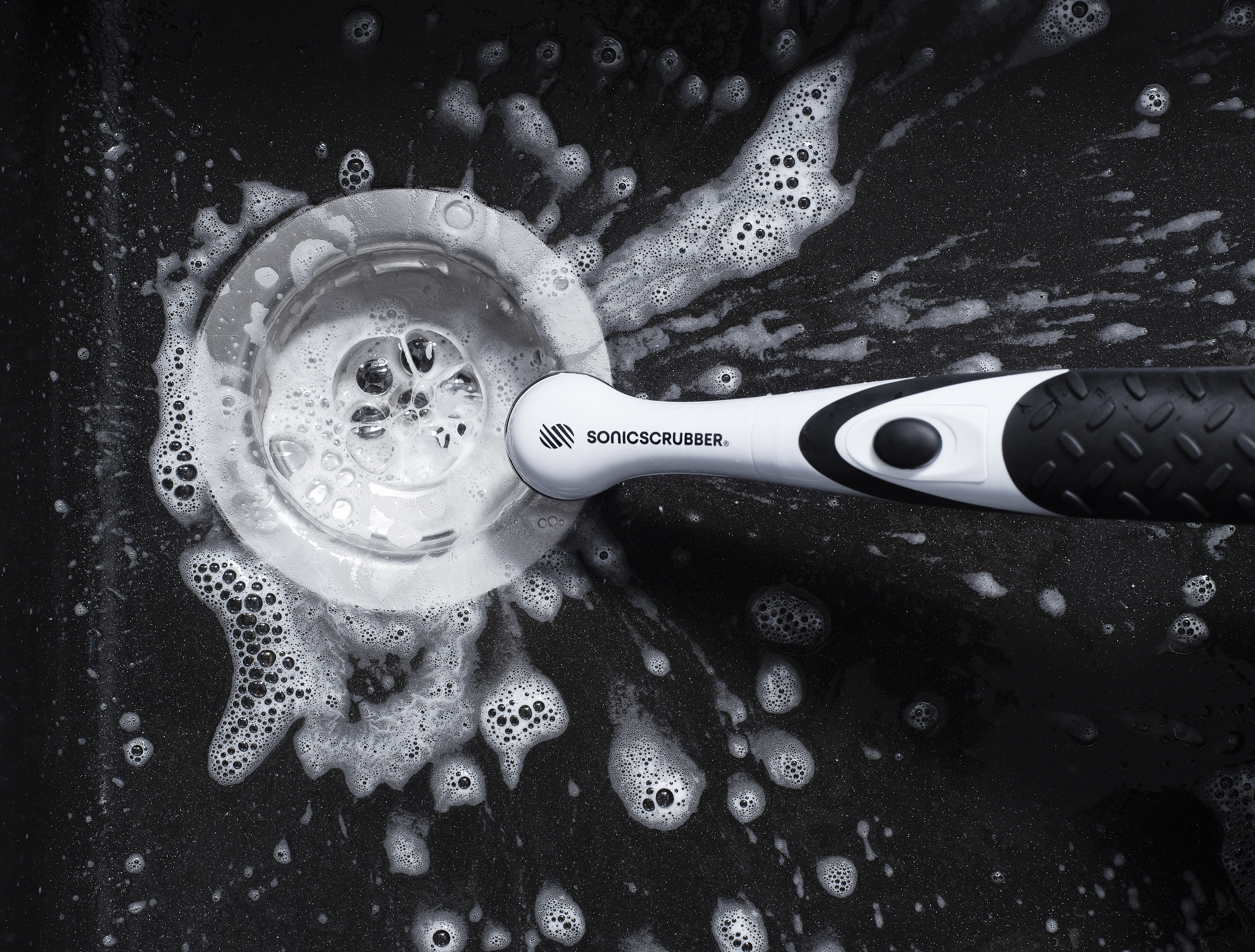 London: SonicScrubber™, the social media cleaning sensation- loved by leading cleaning influencers Lynsey Queen of Clean, Anna Louisa and Mrs Hinch- is expanding its product range and has launched a stylish new brand identity, along with new eco-friendly packaging.
"SonicScrubber has become a huge social media success story," commented CEO, Craig Huth. "Its growing popularity is thanks to the thousands of SonicScrubber™ fans who've taken the time to post on social media how effectively it's cleaned the nooks and crannies of their homes."
Huth added, "Now we're announcing the next chapter in the SonicScrubber story. A new, expanded SonicScrubber™ range goes on sale today, featuring our updated brand identity along with more environmentally friendly plastic-free packaging."
SonicScrubber powers a range of brush heads for different cleaning tasks. Oscillating 10,000 times per minute, the brushes clean up to 25 times faster than manual scrubbing. This has earned the product over 30,000 positive online reviews, including glowing endorsements from cleaning experts and influencers.
Cleaning influencer Anna-Louisa recently told her 3.6 million Instagram followers, "SonicScrubber has been a staple gadget in my cupboard for years. With its multiple attachments, I can use it for so many cleaning jobs including grout, taps, the washing machine drawer, dishwasher filter and more. I wouldn't be without mine!"
Cleaning guru Mrs Hinch swears by her SonicScrubber too, regularly sharing with her 5 million followers how she uses it to keep her beautiful home sparkling clean.
The new SonicScrubber range features four new cleaning systems, developed with feedback from its 2 million existing users, to build on the brand's social media success:
SonicScrubber™ Household System is the latest version of the classic SonicScrubber tool, designed to clean hard-to-reach nooks and crannies in every room: Behind bathroom taps, along window frames, between kitchen tiles or wherever grime gathers.
SonicScrubber™ Footwear System is powered to give footwear an ultra-clean brush up. From outdoor pursuits to muddy walks, the oscillating cleaning brush heads will scrub treads, revive tired upper soles, spruce-up sneakers and ensure your boots are match ready.
SonicScrubber™ Vehicle System is an electric detailing tool, designed to clean tight spaces,
gaps and grooves on all kinds of vehicles. From alloy wheels to bike gears and car interiors, the vehicle brush heads will achieve the perfect showroom finish in no time.
SonicScrubber™ Washing-Up System is a new product, developed through customer feedback, to remove stubborn food and drink stains from cookware, glassware, worktops and crockery. Featuring oscillating brush heads, a bottle brush and a set of SonicScrubbies™ pads, it makes washing-up almost as enjoyable as eating your dinner.
All of the products in the new range have been designed to effectively clean without using harmful cleaning chemicals, feature replaceable heads and are backed by an improved 5-year warranty. Their new plastic-free packaging, proudly bears the new SonicScrubber™ brand identity.
< Ends>
Notes to Editors:
All press enquiries should be directed to andrew.warner@huni.co.uk.
Images are for media use only. Further images are available on request.
The SonicScrubber™ range is sold through leading retailers including Lakeland, amazon and eBay. It can also be purchased directly from the brand store at SonicScrubber.com.
SonicScrubber™ is a registered trademark of Huni Limited, company number 06092881.